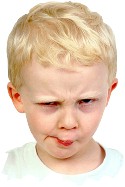 These might make your eyes go a littly "wonky" (favorite Canadian word) but if you look hard enough - you can find the exact same picture patterns many times in each picture.
We know you can do it. Just take your time, and no asking for help!
Did we mention to check back often to find new fun stuff created at KidPrintables.com???
Click here to share
KidPrintables.com
with your friends
[an error occurred while processing this directive]
ęCopyright 2002 - 2016 KidPrintables.com, a property of Moms Network
No content from the KidPrintables.com site can be used without written permission.
Content is meant to print directly from the site, not to download.
info@kidprintables.com
Moms Network P.O. Box 238 Rosemount, MN 55068